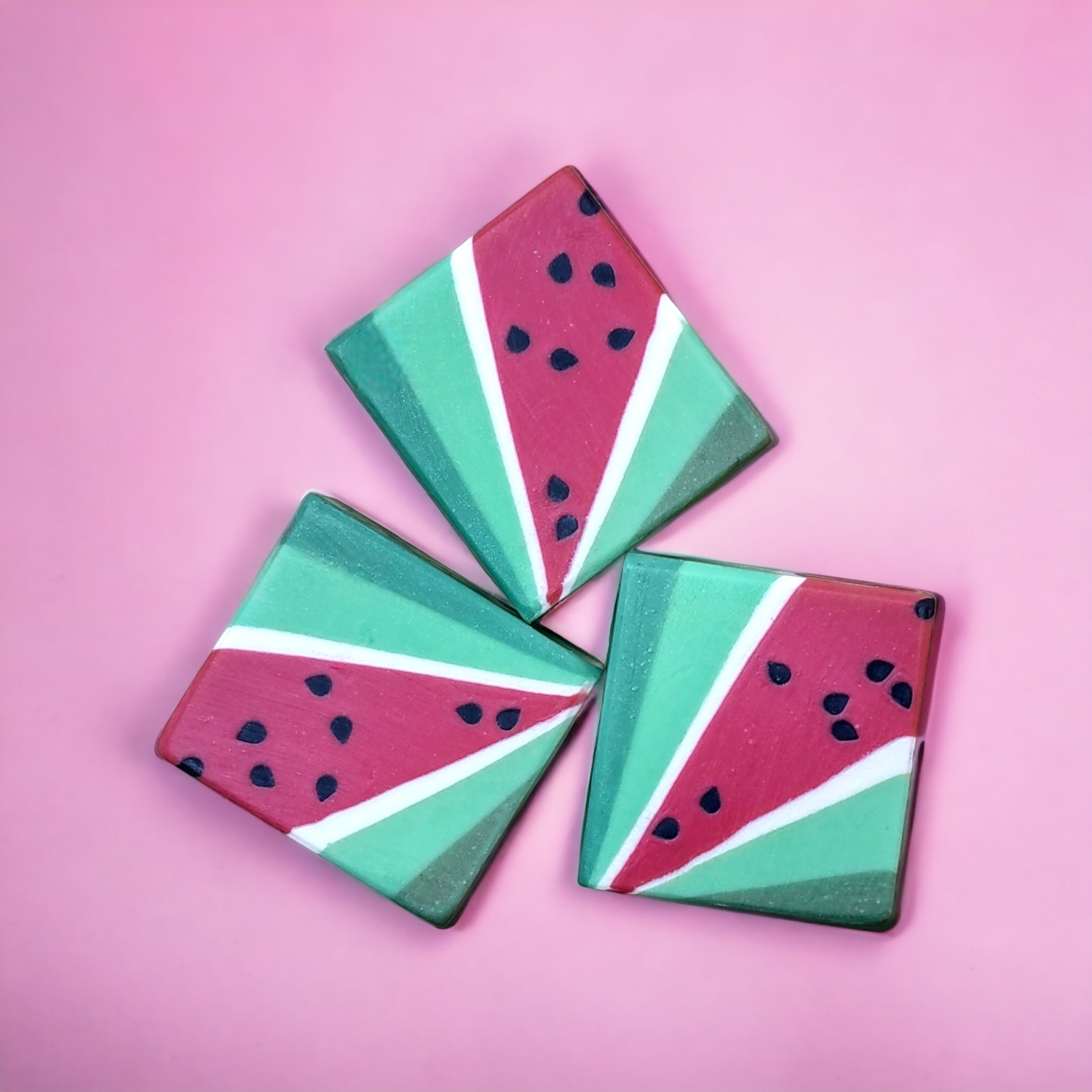 Special Release: Art Deco Watermelon!
This artisan soap was designed for the June, 2023 Soap Challenge Club competition, where it won the grand prize in the advanced category! I set out to design a watermelon soap that put a spin on the traditional watermelon design, and used Art Deco architecture for inspiration. This is a fruity and fun soap that's perfect for cleansing in beauty!
Get it now!
The Bikini Bottom Collection is Here!
This collection features five new body care sets, each inspired by a Spongebob Squarepants character! Everything about the design -- from the colors to the scent to the name -- was carefully selected with each character in mind. Fragrances range from sweet and fruity to herbaceous, with each set containing an artisan soap, sugar scrub, ultimate body cream, and a newly released moisturizing body spray!
The Bikini Bottom Collection
About Acid Kitty
As a lover of video games, comic books, anime, music, movies....and decadent skin care, I decided to combine them! Each themed collection that I create is either based on a set of characters, artists, musicians, or in some way related to the interests of myself or the members of the Facebook group for which I am president, Amalga-Mania (a comics based community of nerds!).
When creating, I transform into a bath and body products formulator, planning out the best ways to represent characters and interests through color, fragrance, texture, and style. I find inspiration everywhere, and creating is my passion!